Change Is Hard.
Especially when it involves your most personal
relationships, your family, or your finances.
We advise, advocate, and educate as you shift to your new reality
and begin to put the pieces back together.
Schedule A Consult
You have lots of questions, and everyone you know is offering advice.
However, there's a significant difference between the opinions of friends and family, who may be upset or angry, and legal advice from an experienced and compassionate attorney.
Marriage is a legal contract as well as an emotional connection. We understand that it's a confusing and overwhelming time for you.
We can help you sort through the complexity and determine the right approach for you in your particular situation.
Separation, divorce, child custody, division of property, support, and more… these are complex issues.
Every situation is unique, so what worked for your neighbor or your uncle may not be right for you.
You need an attorney who understands why your divorce is different, who will listen to and understand your concerns before recommending a course of action that will impact you and your family.
Why Peacock Family Law?
Carolyn Peacock and the team at Peacock Family Law are knowledgeable, empathetic, and ready to support you.
We are passionate about the practice of family law, and we're definitely tough when we need to be.
Peacock Family Law focuses exclusively on the practice of Family Law. We represent mothers, fathers, grandparents, military members, military spouses, professionals and stay at home parents in Craven, Carteret, and Pamlico Counties. We want to help you, too.
We will explain the process to you, help you set realistic expectations, and assist in keeping the stress level and turmoil to you and your loved ones as low as possible.
Learn more about our team here.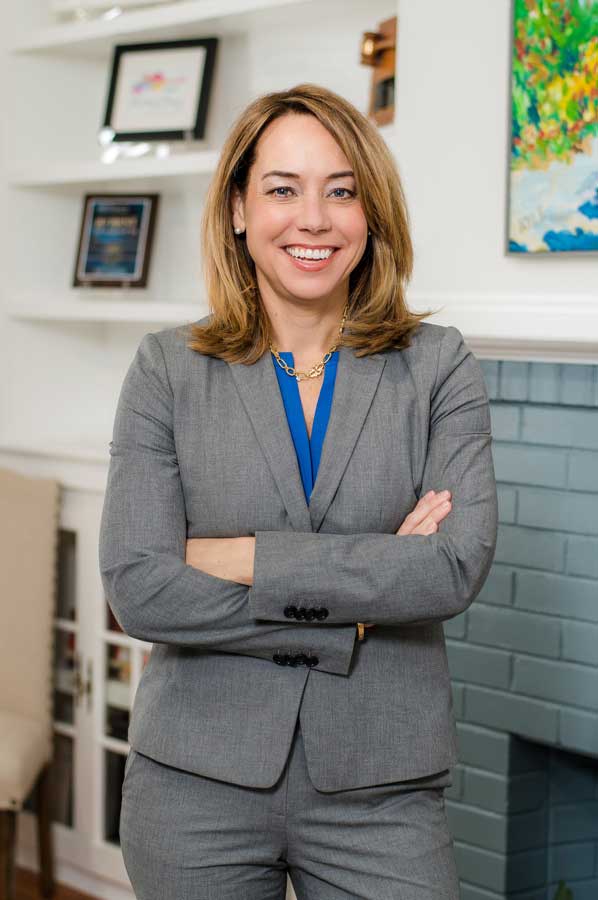 Experienced.
Carolyn Peacock is one of the few Board Certified Specialists in Family Law in the Craven, Carteret, and Pamlico County area. Carolyn has practiced law for more than 20 years, and has extensive experience in both settling and trying cases. The staff at Peacock Family Law are specialists in their own right. They have cumulative decades of experience supporting Carolyn and her Family Law clients.
Compassionate.
As people and as parents who are passionate about the practice of Family Law, we know how to help you. Family is deeply important to all of us at Peacock Family Law. Carolyn puts it this way: "I enjoy trying to help people find the positive in what starts off as a bad situation. I enjoy working with families who have children to find a peaceful resolution regarding custody issues." 
Prepared.
Because we focus exclusively on Family Law, we are prepared for any set of circumstances. Unusual and special challenges walk through our doors every single day. We understand that it's an upsetting and confusing time for you, and we bring all of our experience to the table to guide, help, and advise you. Because of our knowledge and background, and because we are meticulous in our attention to detail, we are able to think on our feet in the case of the unexpected. In our combined decades of courtroom experience on both sides of the bench, we've seen it all. We know not just how to prepare, but also how to adapt and react. We are able to give you the best possible advice in the face of the unknown and your fears.
In one of the most difficult times in my life, Carolyn Peacock was there. She showed support, knowledge, and grace through one of the toughest of times. Ms. Peacock was the strength that gave me peace and her persistence and attention to detail was beyond my expectations. What a wonderful lawyer and an amazing person. Forever grateful. Always thankful. – K.O.
Separation Agreements and Pre-Marital Agreements

Child Advocacy Including Custody and Paternity

Child Support

Property Distribution Including Separate Property Issues, Complex Business Issues, and Military Pension Divisions

Alimony and Spousal Support

Absolute Divorces

Adoptions and Name Changes
It's time to move forward.
Let's have a conversation.